The Consortium members work with established SMEs, pre-start-ups, start-ups and sole traders to help their businesses grow and thrive.
The Consortium members are hand-picked
Most of us have collaborated since 2006, and the newest members of The Consortium ensure that our offering remains innovative and invigorating. As well as supporting businesses directly, our services are also retained by the public sector, including Essex County Council, BEST Growth Hub and many European Regional Development Fund business support programmes.
SECCADS is the latest business support project that presents an exciting opportunity for us to extend our footprint into the creative and cultural sectors, supporting businesses in Essex, Kent and East Sussex.
---
Sarah Brockwell
Expertise
With over 25 years of experience in marketing and PR, Sarah owns a multi-award winning PR and marketing agency. She has so far supported over 1,000 entrepreneurs to develop and grow their businesses. Sarah is a member of the American Marketing Association and Marketing Leadership Council and was media trained by the BBC and the Press Association. Sarah founded sarahBee marketing ltd. in 2010 on a budget of just £250.
Experience
Strategic and tactical marcomms
Public relations (media training, crisis management, public speaking, corporate social responsibility and PR stunts)
Market-led business strategies (market research and training)
Publicity management (press releases, case studies, advertising)
Design support (branding, copywriting, blogs/vlogs, E-shots, surveys and printed materials)
Introductions to business intermediaries and national media/journalists)
Sales promotions (lead generation activity, product launches and consumer research)
Digital marketing (including social media, SEO and website development)
Sarah's top tip about marketing "Marketing does not have to be expensive or complicated, sometimes the simplest ideas are the most effective".
Graham Broughton
Expertise
Over 30 years of experience in working with diverse businesses in all aspects of marketing from product concept to launch and recommending / introducing distribution partners. Experience in preparing companies for investment. Experience in the problems faced by small businesses and start-up companies.
Experience
Strategic marketing from fast moving consumer goods to technological and scientific products
New product concepts and briefing design consultants
Access to finance
International trade and export driven companies wanting to diversify their products/distribution
IP issues (process and registration)
Graham's top tip about business strategy "If you are an Owner-Manager, make sure you are working ON the business, not just IN the business".
David Adlington
Expertise
Over 30 years' experience including technology, R&D, design, engineering, strategic transformation, facilities management, in management and leadership roles in the UK and Canada. In the public sector, David has delivered business, enterprise, economic growth and culture, heritage and tourism programmes. David's expertise spans major service innovation, cost-effectiveness and successful commercialisation of products and services.
Experience
Start-up and early stage business incubation
Technology R&D, engineering, digital, cultural and creative sectors
IP, knowledge transfer, product development and commercialisation
Strategy development for innovation and growth, business process development, cost-effectiveness
Project management, conventional and agile, risk management, business continuity planning
Coaching, organisation development and change management
Public sector management experience as an employee
David's top tip about seeking business advice: "When you need advice, don't just ask people who will tell you what you want to hear. A good coach will ask the difficult questions, and work with you to find the solutions".
Carol French
Expertise
A creative, hands-on designer and consultant with over 30 years' experience of design practice across a broad range of disciplines. Carol has designed for many well-known consumer brands including P&G, Unilever, Heinz, Boots, Tesco, Sainsbury's, alongside boutique brands and niche products. She has worked within prestigious London design groups at management level, and successfully transitioned to develop her own design business. Carol was design advisor to SMEs and start-ups with Essex Innovation Programme with particular emphasis on brand identity and new product development.
Experience
All areas of brand identity design across a wide variety of business models
Packaging design
New product development
Strategy, design planning and future proofing
Identifying added value opportunities
First-hand experience of developing a business start-up
Carol's top tip about branding "Think of your brand as what people say about your company or product to other people. A strong brand will influence what they say in a positive way".
Roger Glasel
Expertise
Roger has a good track record assisting both new and established SME's raise finance to scale-up their business. With traditional lenders having much less appetite today to lend to SME's whose turnover is sub £5m, Roger has forged good links with the new lenders that have sprung up over the past 5 years earning a good profile.
A review of your requirements, assessing the risks, etc., soon determines the type of lending solution you might require. Many of the lenders Roger works with offer a facility that provides unsecured revolving credit lines over and above any existing bank borrowing, with no legal charge over commercial freehold and no second mortgage over a home. Not even a personal guarantee! Such a facility can be used to fund purchases of goods or services both in the UK and overseas, with payments being made via a secure online platform in the currency of your choice. You then have a credit period of between 30 to 150 days. There is no arrangement fee on this type of product either, instead you pay a transaction fee based on the amount and term. All fees are transparent. For more complex borrowing types, Roger has access to lenders who may require a more formal security.
Roger believes his strength rests in his ability to develop good working relationships with clients, understanding each trade transaction specifically looking at payment and lead times that determine the funding gap.
Experience
Motivated and experienced former commercial banker with a successful track record helping small and medium sized SME's obtain finance to grow / scale up their business.
Extensive relationships and links with lenders
Links with the Department of International Trade and UK Export Finance
Roger's top tip about finance "Remember, you CAN dictate your own terms with your suppliers, paying them at a point where it benefits your cash flow the most".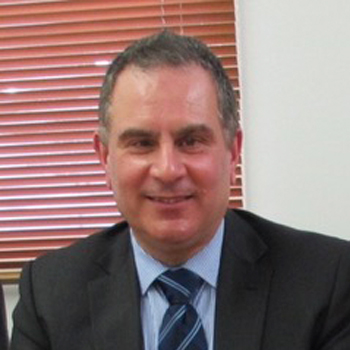 Theo Kaciubskyj DipM MCIM
Expertise
Over the past 30+ years, Theo has provided business development coaching, mentoring and leadership & management training to hundreds of UK businesses. He delivered support through government initiatives including the Growth Accelerator Programme, Business Growth Service, ERDF (European Regional Development Fund) & BEST Growth Hub's Scale Up and Adaptation Programmes. Previously, Theo had global marketing responsibility for 13 international brands and assisted smaller companies through two recessions. He was recognised as one the North West's leading and respected Business Coaches. In 2017 Theo piloted the successful Scale Up Programme in Essex and in 2020 he developed and introduced the Business Assessment & Adaptation Programme, with an exclusive Pivoting Assessment Tool, to help businesses to adapt and survive during the global pandemic.
Experience
Corporate and SME sectors
Strategic planning
Pivoting and adaptation
Capitalising on growth opportunities
Scaling-up
Identifying and addressing internal constraints
Global marketing
Theo's top tip about scaling-up "Make sure you are ready and prepared for growth, with all staff on board. Enlisting the help of a mentor will help you plan both strategically and tactically".